Power Plant Development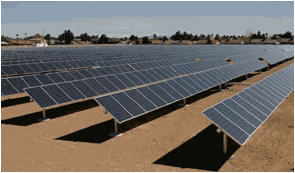 GEI is a renewable energy project developer that specializes in solar energy deployment. GEI only uses proven technologies from trusted suppliers and manufacturers and only hires internationally recognized and respected contractors. The company has established significant relationships within the financial industry to capitalize potential projects. GEI oversees every phase of the development process - including site selection, project development and design, project financing, construction, installation, and ongoing maintenance.
GEI assesses energy production potential, utility service connections, energy purchase price, potential incentive credits, and site availability while planning new renewable energy projects. The company also considers the social, political, and environmental issues that may affect a project. Using this data, GEI conducts a ROI and risk analysis and assesses potential incentive credits. A project is selected for development only if it meets GEI's strict development guidelines.